The National eHealth Infrastructure is operated within a strictly regulated legislative framework. The regulation of the EESZT is ensured on several legislative levels. The data protection regulations related to its records have been laid down in Act XLVII of 1997 on the Processing and Protection of Medical and Other Related Personal Data, which grants the EESZT the necessary rights to lawfully handle (store, process, display etc.) medical and other related personal data. For more than 20 years now, the Hungarian legal system has provided for the empowerment to connect and transfer medical and personal identification data in the healthcare provider network for the purpose of effective medical treatment, public health and epidemiological measures, the organisation of patient pathways and other purposes specified by law.
The availability of treatment and medication history is essential for effective medical treatment.
Before, the availability of these data was limited which could jeopardise effective medical treatment. The EESZT provides the necessary tools for this purpose.
Since the data contain personal and medical information, it is protected by a system of the highest, level 5 of security as established by the act on the electronic information security of central and local government agencies.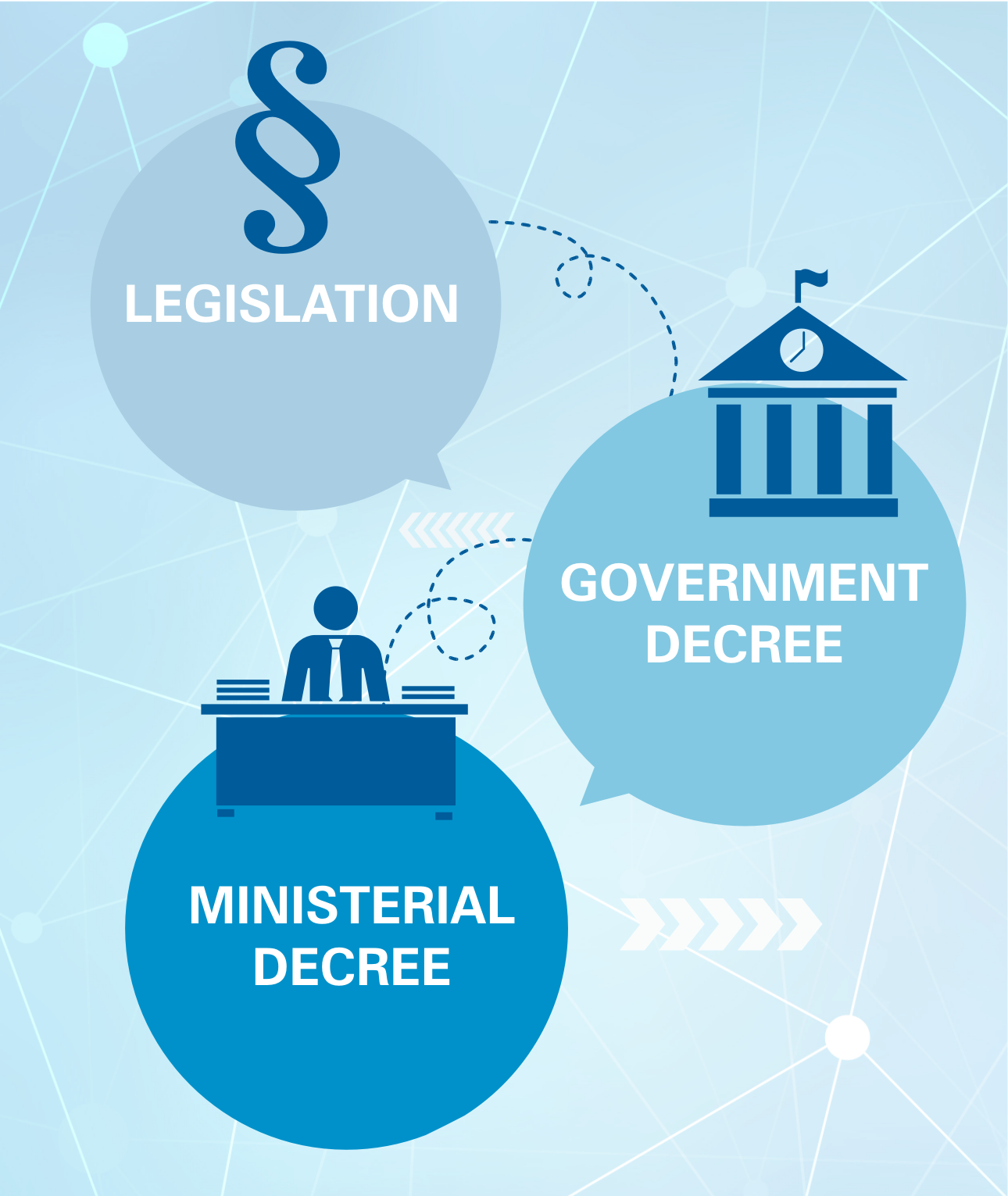 Providing a legal basis for the functioning of the EESZT, clarifying the circumstances of data management
Regulation of the organisational issues of the EESZT (appointing the operator, the administrative body managing the register of selfdetermination and the operator of the cross reference storage)
Conditions, process of joining

Rules and scheduling of joining

Scheduling the introduction of mandatoryuse of certain services

Detailed regulation of certain services